Assumptions Educational Film - Rostrum Design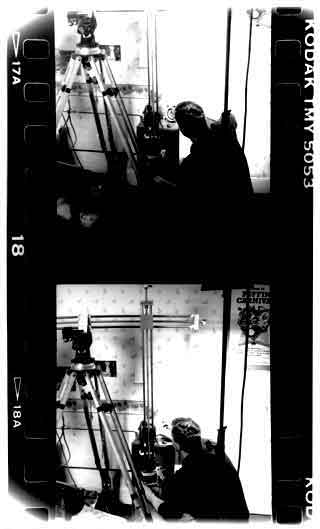 Animation Rostrum in action on the 16 mm film 'Assumptions'.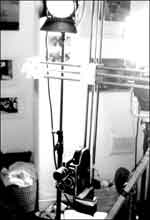 Animation Rostrum Design
The animation rostrum was designed to facilitate animation within a 3 dimensional space. The frame was attached to a tri-pod which in turn was placed on a dolly. The rostrum enabled the camera to hover over furniture and associated room clutter (in this instance toys in a child's room). Constructed from aluminium, steel tube and threaded steel rods.